Orchestras Live is a creative producer of orchestral experiences for communities across England. Our collaborations with orchestras, educators, venues, promoters and communities are at the heart of our work, supported by active relationships with an ever growing range of artistic, producer and funder partners.
Why work with us?
We believe orchestras are for everyone and that live orchestral music has the power to inspire people for a lifetime.
Partnership Principles
The success of our partnerships is a vital component in our strategy to ensure high quality orchestral experiences are as widely accessible as possible and we value greatly our partnerships in helping to deliver this ambition. Orchestras Live has adopted four principles which underpin all our partnerships and guide our decision making.

Strategic Funders
These funders enable us to achieve our strategic aims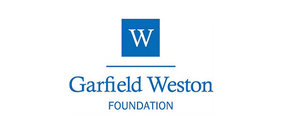 Project Funders
These funders enable individual projects to take place in specific regions or with specific audiences
Access to Work

Allerdale Community Grants Fund

Austin & Hope Pilkington Foundation

Creative Darlington

Cumbria County Council Neighbourhood Fund (Copeland committee)

Essex Community Foundation

Forest Heath Locality Fund

Friends of Bedfordshire Music

Friends of Luton Music

Grassroots (Colchester & Tendring Community Trust)

Haverhill Locality Fund

The Leche Trust

Stowmarket Locality Fund

Suffolk Locality Fund

The Wixamtree Trust
Artistic Partners
These orchestras work with us to produce and deliver our projects
Academy of Ancient Music

Brandenburg Sinfonia

Britten Sinfonia

City of London Sinfonia

The English Concert

European Union Chamber Orchestra

Hallé Concerts Society

Heritage Orchestra

La Serenissima

London Mozart Players

London Sinfonietta

Manchester Camerata

Multi-Story Orchestra

Northern Chamber Orchestra

Orchestra of the Age of Enlightenment

Orchestra of the Swan

Philharmonia Orchestra

Royal Northern Sinfonia

Royal Philharmonic Orchestra

Sinfonia Viva
Producer Partners
These partners help us produce and develop our projects
The Apex, Bury St Edmunds

Attitude is Everything

Babergh District Council

Barrow Borough Council

Broadland District Council

Buxton International Festival

Chelmsford City Council

Chelmsford Civic Theatre

The Courtyard, Hereford

Cumbria Music Education Hub

Darlington Hippodrome

Deal Music & Arts

Derbyshire County Council

Drake Music

Durham & Darlington Music Education Hub

East Riding of Yorkshire Music Education Hub

East Riding of Yorkshire Council

Enjoy Great Yarmouth (Cultural Education Partnership)

Essex Music Education Hub

Forest Heath District Council

Inspire Culture (Nottinghamshire Music Education Hub)

Inspiring Music

John Armitage Memorial Trust (JAM)

Leicester-Shire Music Education Hub

Lemos&Crane

Lincolnshire Music Education Hub

Marina Theatre Trust (Lowestoft)

Mid Suffolk District Council

The Mix (Luton Music Education Hub)

Music for Bedford Borough

Norfolk Museums Service

Norfolk Music Education Hub

North Norfolk District Council

Northamptonshire Music and Performing Arts Trust

Nottingham Theatre Royal and Royal Concert Hall

Re-Imagine CIC

Saffron Hall

South Holland District Council

South Kesteven District Council

Stroud District Council

Suffolk Music Education Hub

Thaxted Festival

Turner Sims, Southampton

Wiltshire Music Centre
Investing Partners
These partners support activity in their local area
Cambridge Live

Cambridgeshire Music

Cockermouth Music Society

Cumbria County Council

Derby City Council

Essex County Council

Hertfordshire County Council

Ipswich Regent Theatre

Keswick Music Society

King's Lynn and West Norfolk Borough Council

Leicester City Council

Lincoln Drill Hall

Penrith Music Club

Shropshire Music Trust

South Northamptonshire Council

Uttlesford District Council
Consultancy
Recent clients who we have supported through our consultancy projects have included: City of Birmingham Symphony Orchestra and Blu Zebra (for Arts Council Northern Ireland).