Project in progress: Unlocked Voices
News
News Story
One of our last live events with a physical audience before lockdown was a concert in Withernsea as part of Classically Yours and we're delighted that this month, workshops for the next stage of this project - Unlocked Voices - have begun.
Unlocked Voices supports participants' wellbeing and sense of connection, bringing people together to share in a creative process, reflect their experiences this year and make new music together. It enables Manchester Camerata musicians and composer Richard Taylor to continue working in the community through a series of virtual workshops and create something particularly poignant to share with the town later this year.

The project is also an opportunity to work with Active Withernsea, a community-focused Sport England pilot programme to understand what makes a community healthy and active, and their consultant Dr Rachel Lilley, who brings her expertise in movement and mindfulness into the creative mix. Through a taster workshop in July, participants, including members of the Withernsea Ladies Choir, worked with us to trial the format and discuss themes to explore, deciding on the project name in the process. The sessions move from creativity to kitchen samba, through to mindful movement, which brings participants to a place where they can enjoy specially created films of performances.
These short films, shot in Stoller Hall, feature themed solo performances by Mancester Camerata musicians.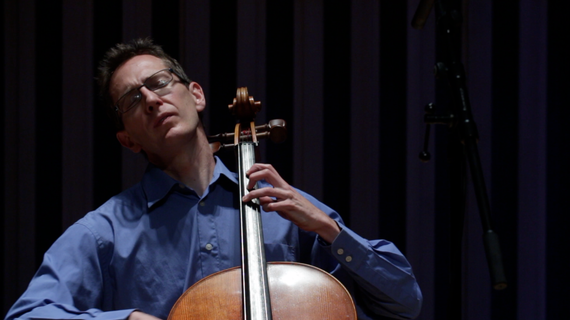 "For most of the Manchester Camerata musicians taking part in Unlocked Voices, this was the first time that they have recorded and performed since lockdown began in March – when they lost most of their income overnight. They really relished the opportunity to return to performing, albeit to a reduced audience of cameraman, tech crew and staff – and for some, the experience was very emotional. One of the musicians said that it was the first time they'd actually felt encouraged to play their instrument since lockdown, and the project gave them 'a sense of purpose; reminded me what this was all about once again'."

Lizzie Hoskin, Head of Camerata in the Community
A recorded performance from the project will be broadcast by local station Seaside Radio on Saturday 28 November 2020, immediately before the Christmas lights are turned on.
The films will be curated into a DVD for care settings involved with the At Home programme as part of Classically Yours, supporting continued musical activity and engagement whilst the musicians are unable to visit.
The new community piece will be premiered as a film later this year and will be part of the next concert programme in Withernsea when the orchestra returns.
---