Sooree Pillay appointed Regional Producer for the Midlands
News
News Story
Orchestras Live is delighted to announce the appointment of Sooree Pillay to the new role of Regional Producer – Midlands.
Sooree trained in theatre, performance and community drama in the UK and France and over the course of her career, she has worked across a broad range of art-forms, supporting artists individually and through residency programmes she has led. Her practice spans culturally diverse contemporary, traditional and mixed art forms through small, medium and large-scale projects.
She has a long-standing commitment to working with young people and communities and her work with New Art Exchange and Sampad Arts has included local, regional and digital projects, programmes partnering with organisations in the Midlands, as well as nationally and internationally in South Asia, South Korea and North Africa.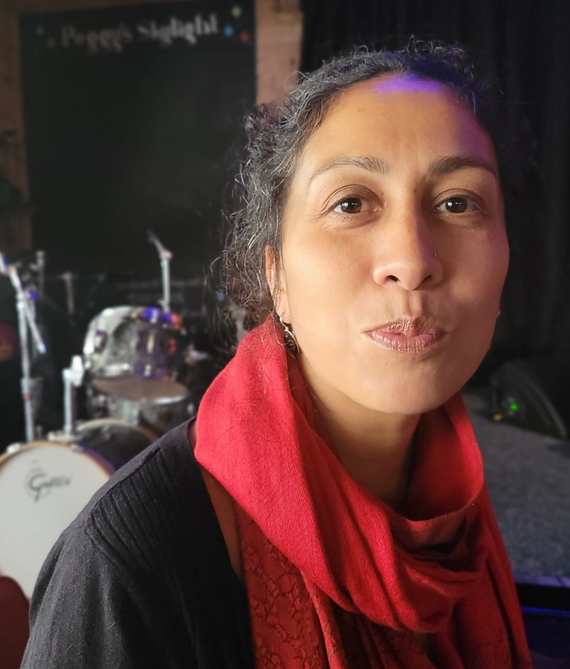 This new role will build on the organisation's current portfolio of partners and projects in the Midlands, working to ensure even more people are able to engage with world-class orchestras and high-quality orchestral experiences in this part of the country.
Sooree will begin her role at Orchestras Live at the start of November.
I'm delighted to welcome Sooree to the Orchestras Live team. Her wide-ranging skills and expertise in cross-cultural and cross-genre production will enrich our offer to the partners and communities with whom we work. The position of Regional Producer – Midlands has been created as part of Orchestras Live's succession plan, synchronising with Jan Ford's retirement as Senior Creative Producer. Sooree's insight and energy, combined with her knowledge of the Midlands and expertise in strategic planning at scale will be key attributes, enabling us to build on Jan's fantastic achievements and support sustainable growth for our activities in that region.

~ Sarah Derbyshire, Orchestras Live CEO
I see the work of Orchestras Live as essential in offering more people the opportunity to enjoy and be a part of the world of orchestral music, breaking down traditional barriers and exploring new, exciting collaborations across art-forms – I look very much forward to joining the team on this journey.

~ Sooree Pillay
---