Spitalfields Trainee Music Leader appointed
News
News Story
Following auditions in Leeds last month, we are delighted to announce that Raye Harvey, a violinist and singer-songwriter based in Manchester, will be our new Trainee Music Leader in 2022.
Raye impressed us with her musicianship and thoughtful approach to music leadership and she is passionate about making music accessible for all and increasing diversity in classical music. She performs with a range of ensembles and has recently completed a PGCE with Music Masters and released her debut EP, "Lakshmi."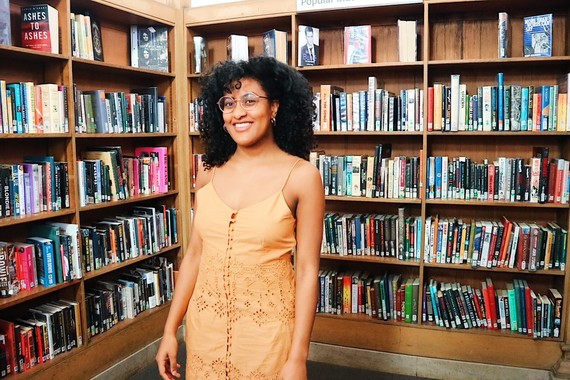 I am so excited and grateful to be joining the Spitalfields and Orchestras Live Trainee Music Leader Scheme in 2022. I'm especially looking forward to the new experiences and challenges of delivering my own music workshops, and learning from all the amazing facilitators, other trainees, and participants I'll be interacting with. As well as developing my confidence and skills as a music leader, I hope to gain more insight into my own goals and aspirations as a creative facilitator.

~ Raye Harvey
Raye will be joining a range of orchestral projects across our north partnerships from January as well as taking part in the mentoring and skills development with other Spitalfields Music trainees and project work with Spitalfields Music in East London.
Spitalfields Music are delighted to be working with Orchestras Live once again to host a trainee for the 2022 Trainee Music Leader professional development scheme, alongside trainees co-hosted with partners Britten Pears Arts, Southbank Sinfonia and Welsh National Opera. We were incredibly impressed when we met Raye in audition and interview and are very excited to support her to develop her music leading practice in 2022.

~ Nicole Artingstall, Producer (Learning & Participation), Spitalfields Music
In partnership with Spitalfields, we will also be hosting a Skills Lab training day in Leeds in April 2022. More details will be announced on this shortly.
---