Our partnership project with Turner Sims and The Third Orchestra, supporting creativity and music-making in Southampton
What we wanted to achieve
Orchestras Live has a long-standing relationship with Turner Sims Concert Hall in Southampton. Last year, our discussions moved towards how we can support the local music ecology in the city through projects which link into the programming at the concert hall.
Turner Sims is located on the University of Southampton Highfield campus, and many people pass the venue when travelling in and out of the town centre from the Flowers Estate and Bassett Green.
Our conversations were focused around how to engage the local community with the rich offer at the venue and on their doorstep. We wanted to engage young people through programmes and projects which would resonate and have relevance to them. Not only that, we wanted to link visiting orchestras and ensembles to the Southampton arts ecology in a way that would be mutually beneficial.

What we did
The Third Orchestra was our first port of call. Led by Peter Wiegold, their ethos, philosophy and approach felt like a perfect fit. An orchestra that sees the creative individual before the player, one that encourages organic and collaborative creation of repertoire, and draws its inspiration from traditionally western classical, and non-western classical instrumentation in equal measure. This orchestra explores the depth of sound and resonance not only literally, but in a culturally contextual sense.
We set about organising an open call to find artists in Southampton to work with players from the orchestra, performers and composers emerging in Southampton, and, most importantly, curious to collaborate, experiment and take some risks.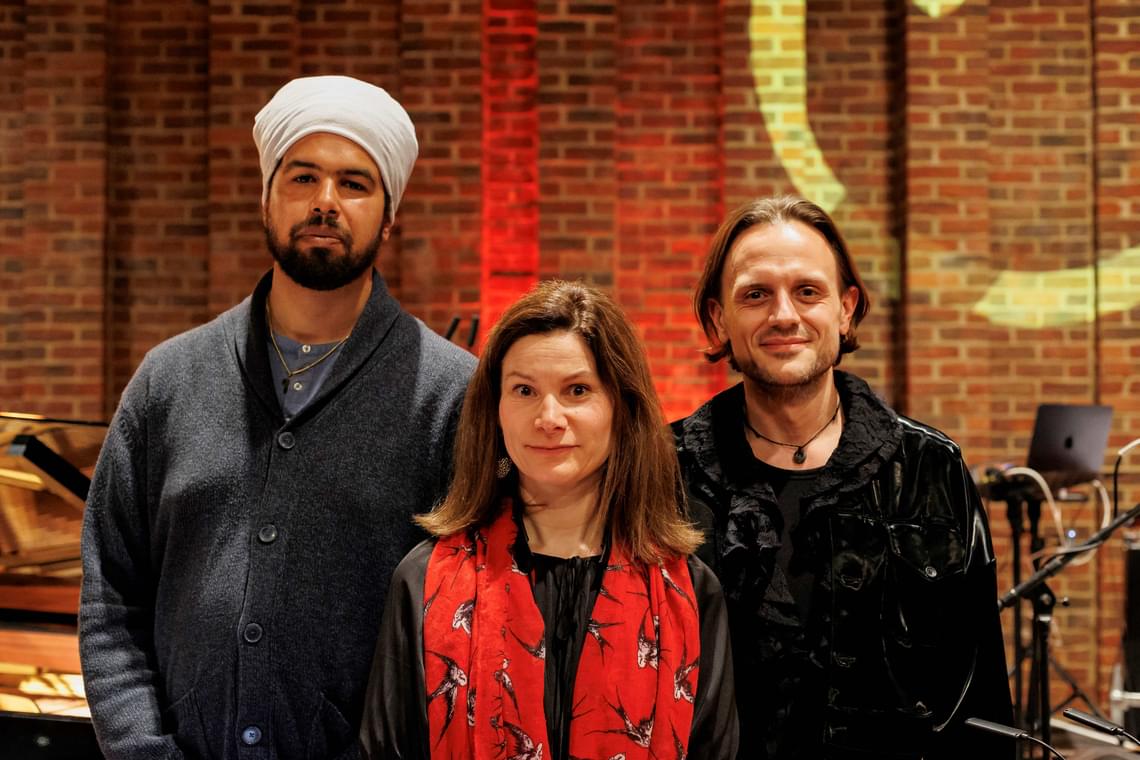 The three selected artists came from varied arts backgrounds. Anna Durance an oboist, Issa Loyaan Farrah-Kelly a poet and Matt Brombley an electronic artist. All had shared their creative skills through teaching and mentoring, something which we value greatly and hope to explore in more depth after this first phase of collaboration.
They met with three Third Orchestra musicians for two creation days, led by orchestra director, composer and music leader, Peter Wiegold. During the creative process the theme Coastal was found through conversations around the location of Southampton, and the broader context of the water connecting and dividing people from all over the world. A new piece was made through improvisation around this theme, which was later explored further by the full Third Orchestra Ensemble.
The Third Orchestra was delighted to be able to perform Coastal as well as incorporate the three Southampton artists as part of the full orchestra in a sold-out schools concert, followed by a public performance on 30 March.
Take a look behind the scenes of the project, in this documentary film produced by the Third Orchestra:
It was sublime and ineffable. This concert seriously changed my life. Music is vital to me, but this gave me a new way of feeling and perceiving it. By listening, I could understand how I should feel, I was shocked and didn't know if I wanted to cry or laugh. This is the best concert and experience I have ever had.

~ Audience member
What Next?
We are in discussion with Turner Sims and The Third Orchestra about the next phase of this work which will extend the support for local artists and engage young people in Southampton.
As we cast the first stone into the water, we look forward to seeing the ripples extend far and wide as The Ripple Effect.