Orchestras Live believes orchestras are for everyone.
We ensure people of all ages, backgrounds, abilities and locations have equal access to the highest quality, professional orchestral experiences. These experiences, created in consultation with communities and participating individuals, unlock the potential for lifelong musical enjoyment and engagement.
All of our work is about making the incredible music, artistry and skills of renowned British professional orchestras accessible to all sectors of society.
We want to reach more people with our work. With our expertise and your support, we can ensure many more people have access to the life changing benefits of orchestral music.
Support from our partners and funders allows us to create opportunities for:
There are special benefits of working with orchestras; a dramatic kaleidoscopic sound world, the opportunity to work with virtuoso musicians and a huge variety of instruments, all with the potential to have a transformational impact on the lives of people who are physically or emotionally isolated or unable to connect with cultural opportunities. This level of quality, inspiration and creativity has a profound effect on the participants of Orchestras Live's events and projects as well as bringing related societal benefits to their locations.
I just want to say thank you really. This project has changed my life. Before this, I never thought that I would be able to perform in public. It has helped me with my confidence and meant that I can do things that I never thought possible.

~ Shine project participant

If you would like to create life affirming musical experiences for people across the country, or to see our work in action, please get in touch: caroline@orchestraslive.org.uk | 0300 030 1160
Caroline Porter, Funding Development Manager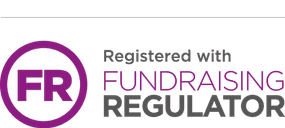 ---